welcome
Kyoto Uji, Hanayashiki Ukifune-en
A scenic spot only 17 minutes away from Kyoto Station

Designed for both business and leisure travel, Kyoto Uji Hanayashiki Ukifune-en is ideally situated in South Kyoto, one of the city's most popular areas. From here you will have easy access to all the picturesque and famous places the city has to offer.
Our 28 rooms have a peaceful atmosphere, and we offer a relaxing massage service and sauna to allow you to reach inner harmony. We will be more than pleased to be able to serve you and to help you savour the delights of our beautiful town.
NEW OPEN


Rooftop Bar「THE BORDER」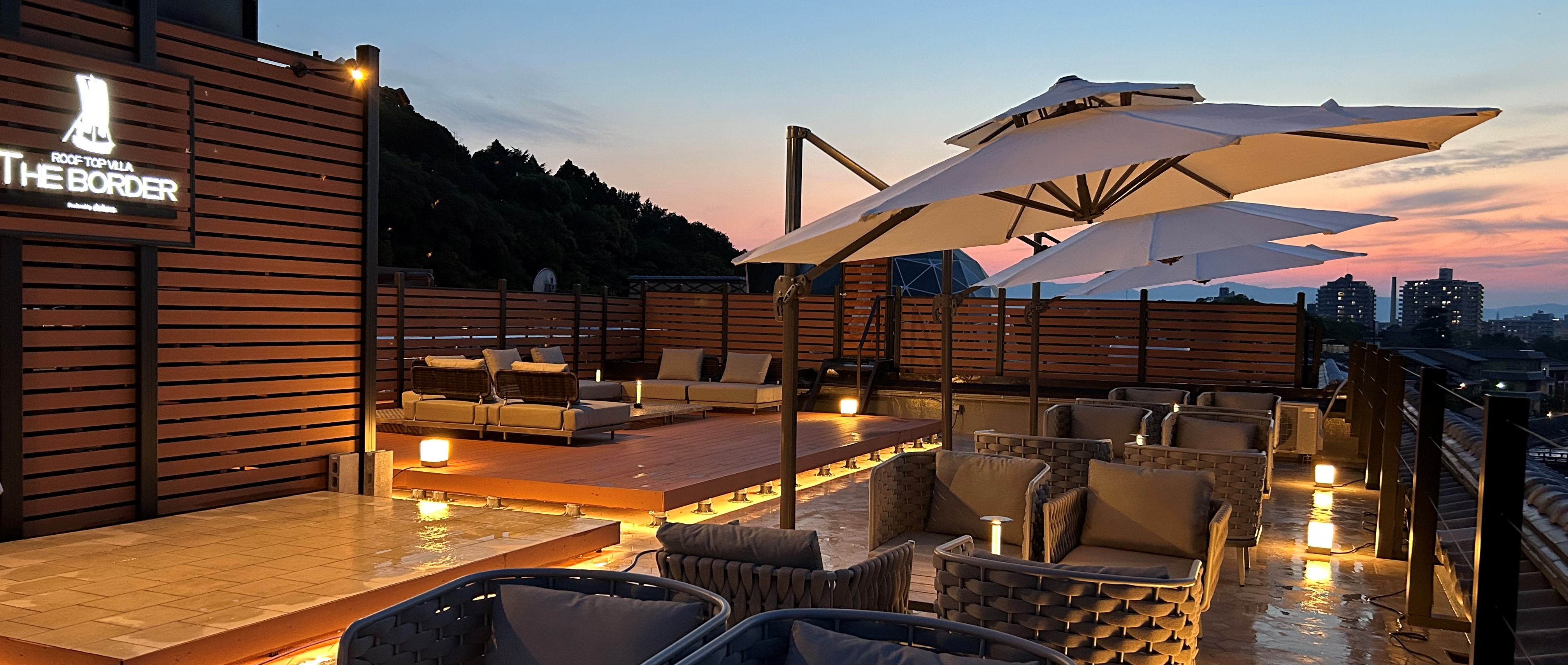 Place: Our hotel roof (ROOF TOP BAR) area
Time: 18:00-22:00 (scheduled) *Last entry 21:00
Offer: Alcoholic beverages, soft drinks
Price: All-you-can-drink 3,300 yen → Opening special price 2,200 yen (1 hour), 880 yen per drink
Usage: ROOF TOP is an outdoor seating area, so it will be closed during rainy and stormy weather (including during use). Please note. In addition, it may be closed without notice due to maintenance, etc.
our rooms
Featured Rooms

Haynayashiki Ukifune-en - a lovely flower in Uji village. All of our rooms are decorated with tea flowers and offer an unobstructed view over the peaceful Uji River and the enchanting To ni Shima Island.
Each season is a rapture for the senses. Spring awakens the cherry blossoms of the Byodo-in Temple. Summer celebrates the fresh clarity of the Uji River. Autumn reddens the maples that cover the surrounding mountains. Winter brings with it its snowy scenery. All seasons contribute to make the traveller reach the real meaning of beauty.
Dining
Our Washoku Cuisine

Washoku; Experience the unique flavors and culture of Japanese cuisine that has been designated Intangible Cultural Heritage by UNESCO.
Ever since our foundation in 1895, we have provided our guests only the best of Japanese Cuisine. Our collection of sake is also suited for the finest gourmet.
Common Bath
Our two baths, Sawarabi no Yu and Hōō no Yu have been designed with spaciousness and comfort in mind. Black silica is added to the water to give it various properties beneficial to health and relaxation. Enter a world of tranquility and let your gaze wander over the gently flowing Uji River.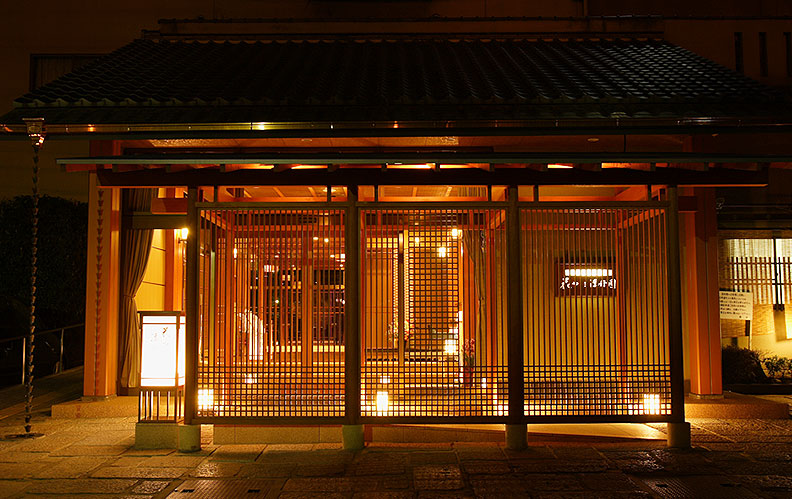 Entrance

Lobby area

Souvenir shop
Location
Where to Find Us